DATE AND TIME
Saturday, October 23, 2021
11:30 a.m. - 2:00 p.m.

MBA Open Day (Online)
Saturday, October 23 @ 11:30 CEST
The MBA Virtual Open Day is a highly interactive experience with a case method class, alumni panel and Q&A. To ensure a successful experience, participants must have a web camera, external headset, good internet connection, and a quiet environment.
Space is limited; please check your fit with our MBA program before registering. If you still have doubts, don´t hesitate to reach out to the Associate Director responsible for your region.
Agenda

| | | |
| --- | --- | --- |
| 11:30 | 11:45 | Welcome & MBA Presentation |
| 11:45 | 13:00 | Case Presentation with Prof. Iñigo Gallo |
| 13:00 | 13:05 | Break |
| 13:05 | 13:45 | Alumni Panel & Wrap-Up |
(all times are in CEST - Barcelona local time)
Iñigo Gallo
Iñigo is an assistant professor in the Marketing Department at IESE Business School. Iñigo has received his Ph.D. degree in Management from the Anderson School of Management, UCLA. Previous to his doctoral studies, Iñigo received an undergraduate degree in Business and Economics from the University of Barcelona, worked for a number of years as a management consultant for Everis, and received his MBA from IESE Business School. His research centers in the understanding of how experiential purchases - an event or series of events that one lives through - are different from material purchases - tangible objects, kept in one's possession - and how these differences influence the way consumers evaluate and choose experiences, as opposed to products. Some of the questions Iñigo studies in his research are: how does price influence a decision on an experience differently from a decision on a product? What type of advertising works best for experiences compared to products? How do consumers deal with the uncertainty that is associated with the evaluation of an experiential purchase? Iñigo's work has been published in different refereed and non-refereed journals in marketing and psychology. Additionally, Iñigo has presented his research at the two leading conferences in consumer behavior - the Association of Consumer Research and the Society of Consumer Psychology. He has also given seminars at a number of institutions, both academic and corporate. Download CV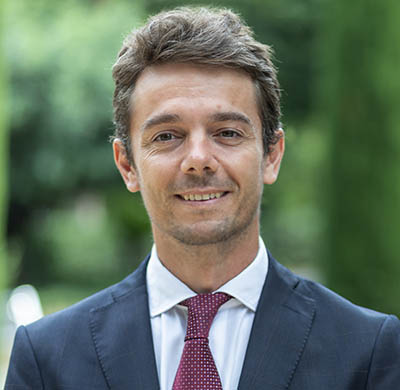 Registration for this event has closed.