DATE AND TIME
Thursday, September 23, 2021
07:00 p.m. - 09:00 p.m.
Experience IESE
and its Business Acceleration Program
.
Join us for an exciting online Case Study Session about "People as Your Main Driver" led by the Associate Professor of the Managing People in Organizations Department, Anneloes Raes. This Department focuses on giving you a deeper understanding of managing people at different levels in an organization.
When? September 23, 2021, at 19:00 h (CET) online.
This Session is part of the Business Acceleration Program Bites, which shall give you insight into IESE´s Business Acceleration Program (BAP).
Speaker
Anneloes Raes
Anneloes Raes is an Associate Professor in the Department of Managing People in Organizations at IESE. She holds a PhD in Organizational Behavior from Maastricht University and an M.A. in Psychology from Radboud University Nijmegen in the Netherlands. Prior to joining IESE, Prof. Raes worked as an Assistant Professor at the University of St. Gallen in Switzerland, and she held visiting scholar positions at UCLA's Anderson School of Management and Harvard University. Prof. Raes' research expertise includes the fields of top management teams, teamwork, self-management and leadership. Her work has been published in academic journals such as the Academy of Management Review, the Journal of Applied Psychology, the Journal of Business Research and Human Relations, and has been recognized with various grants and awards. It has also been featured in press outlets in multiple countries, including the Financial Times, Forbes, and Expansión. At IESE, Prof. Raes teaches classes on leadership, teamwork, human resource management and self-management at the MBA and executive levels. She has worked with organizations such as Danone, Nestlé, Ferrero, BBVA, Deutsche Bank, Rabobank, Rijk Zwaan, Henkel, Dow, Vueling, and UNICEF. In addition, her online course on Organizational Behavior is available on the Coursera online learning platform. Read more.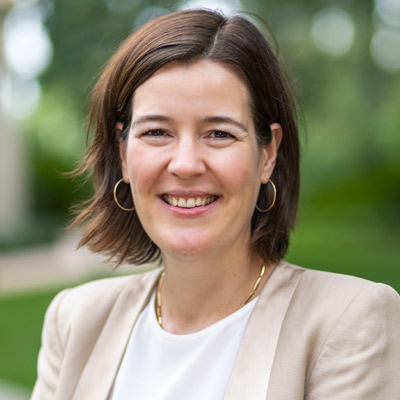 About the Program
Business Acceleration Program (BAP)
.
The BAP is an 8-weekends in 3 months program (April 2022 – July 2022), and it offers a comprehensive overview of business and leadership designed to help high-potentials and experienced functional experts with growing management responsibilities.
It blends business fundamentals in all disciplines with bigger-picture strategic insights and leadership development – including Executive Coaching and Executive Challenge.
Networking and Ideas exchanging are important elements of IESE programs, we call it "True Network", not only with your classmates and faculty but with all the IESE Alumni (1.500 in DACH and more than 50.000 worldwide).
Find out more about the BAP here.