DATE AND TIME
Wednesday, February 09, 2022
06:15 p.m. - 08:45 p.m.
LOCATION
Carrer Arnús i Garí, 3-7, 08034, Online, ES
Registration for this event has closed.
Anneloes Raes
Anneloes Raes is an Associate Professor in the Department of Managing People in Organizations at IESE. She holds a PhD in Organizational Behavior from Maastricht University and an M.A. in Psychology from Radboud University Nijmegen in the Netherlands. Prior to joining IESE, Prof. Raes worked as an Assistant Professor at the University of St. Gallen in Switzerland, and she held visiting scholar positions at UCLA's Anderson School of Management and Harvard University. Prof. Raes' research expertise includes the fields of top management teams, teamwork, self-management and leadership. Her work has been published in academic journals such as the Academy of Management Review, the Journal of Applied Psychology, the Journal of Business Research and Human Relations, and has been recognized with various grants and awards. It has also been featured in press outlets in multiple countries, including the Financial Times, Forbes, and Expansión. At IESE, Prof. Raes teaches classes on leadership, teamwork, human resource management and self-management at the MBA and executive levels. She has worked with organizations such as Danone, Nestlé, Ferrero, BBVA, Deutsche Bank, Rabobank, Rijk Zwaan, Henkel, Dow, Vueling, and UNICEF. In addition, her online course on Organizational Behavior is available on the Coursera online learning platform.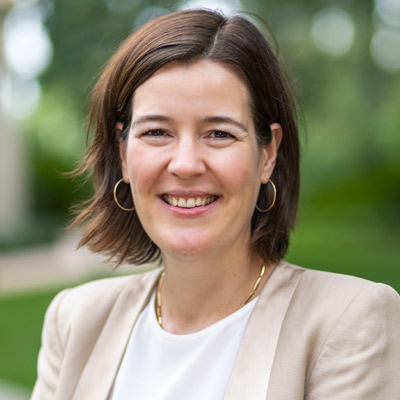 3 Reasons Why the Executive MBA Can Change Your Career Forever
Management Vision
Discover how your decisions reverberate across different functional areas. Take a comprehensive view of leadership.
Expert Decision-Making
Analyze more than 400 real-life cases. Gain the experience you need to face critical situations with confidence
Team Management
Increase your ability to listen and understand different viewpoints and include them in your final decisions.