DATE AND TIME
Saturday, December 10, 2022
11:00 a.m. - 12:30 p.m.

LOCATION
Munich Campus, Maria-Theresia-Strasse 15, 81675, Munich, DE
Experience IESE
and it's Executive MBA.
IESE Business School invites you to experience the case method and learn about our Executive MBA Munich program in an on Campus Open Session.
We'll explore the case study in a discussion led by IESE Professor Roberto García-Castro, and hear from alumni of our Executive MBA.
It will be a great opportunity to learn more about the program and live the IESE experience.

Join us on Campus on Saturday, December 10, 2022!
Why Join
an Open Session?
During the program, the case study method will be the primary learning methodology.
In Open Sessions, you will get a first glimpse at how our EMBA classes work. It´s an exact replica of a real class and it will show you part of the preparation process. You will prepare the case individually, see what the core issues are and where you would put your focus, and then discuss the case with the professor in the plenum. The only difference to a real class is that you will not discuss it with your team before the class. This way, you can already see how much time it takes to really understand a case in all its facets and maybe work on your personal case preparation strategy.
The Case Method
What would you do?
This method was first used at Harvard in the early 20th century and has since become hugely popular thanks to its effectiveness in developing knowledge, skills, and attitudes among experienced students.
Here are some main benefits:
Shape new perspectives through active listening with classmates and teachers.

Improve critical judgment through discussion.

Expand the capacity for diagnosis and reflection.

Develop a cross-sectional view of general management to face any business decision that can be applied to your company.


Unlike the traditional teacher-focused methods, at IESE the class is based on the students and their ideas. Students study the case individually, prepare it in groups and tackle the problem to be solved. The professor facilitates and guides the classroom debate. Addressing the prognosis prepared by the participants, the professor encourages participation from the entire class in order to deepen the discussion with different points of view stemming from diverse experiences and cultural backgrounds.
Roberto García-Castro
Roberto García-Castro is Associate Professor of Managerial Decision Sciences at IESE Business School. His research interests cover various areas in decision-making in organizations and corporate governance. His publications include articles in Strategic Management Journal, Managerial and Decision Economics, Corporate Governance: An International Review, Journal of Business Ethics and Business & Society, among others. He has been Visiting Professor at CEIBS (Shanghai), ESCP (London), Universidad Carlos III (Madrid) and Ludwig Maximilians Universität (Munich). He has participated in executive education programs at Kellogg School of Management. Prior to academia he worked for Arthur Andersen as auditor and consultant.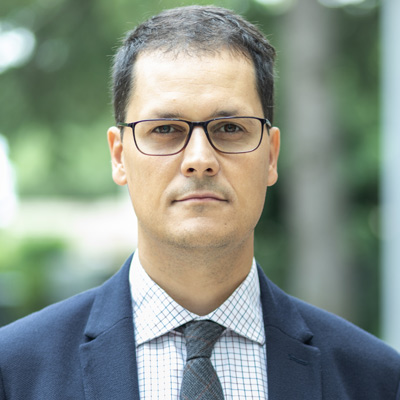 3 Reasons Why the Executive MBA Can Change Your Career Forever
Management Vision
Discover how your decisions reverberate across different functional areas. Take a comprehensive view of leadership.
Expert Decision-Making
Analyze more than 400 real-life cases. Gain the experience you need to face critical situations with con􀆭idence
Team Management
Increase your ability to listen and understand different viewpoints and include them in your 􀆭inal decisions.