DATE AND TIME
Wednesday, October 20, 2021
06:30 p.m. - 09:30 p.m.
LOCATION
Munich Campus Maria-Theresia-Strasse 15, 81675, Munich, DE
Experience IESE
and its Business Acceleration Program
.
IESE Business School Munich invites you to participate in an on-Campus* session to kick off the next edition of the Business Acceleration Program.
In this interactive session with IESE Prof. Roberto García-Castro, you will dive deep into the topic of "Weißbier Analytics" and Data-Driven Analysis.
Together with the professor and your peers, you will go through the analysis of a company and discuss the results in the plenum.
Sign up for this insightful session!

*Please note: Should Covid restrictions not allow for an on-Campus event, we will, unfortunately, have to switch the session to fully online.
Speaker
Roberto García-Castro
Roberto García-Castro is Associate Professor of Managerial Decision Sciences at IESE Business School. His research interests cover various areas in decision-making in organizations and corporate governance. His publications include articles in Strategic Management Journal, Managerial and Decision Economics, Corporate Governance: An International Review, Journal of Business Ethics, and Business & Society, among others. He has been Visiting Professor at CEIBS (Shanghai), ESCP (London), Universidad Carlos III (Madrid) and Ludwig Maximilians Universität (Munich). He has participated in executive education programs at Kellogg School of Management. Prior to academia, he worked for Arthur Andersen as an auditor and consultant.
Read more.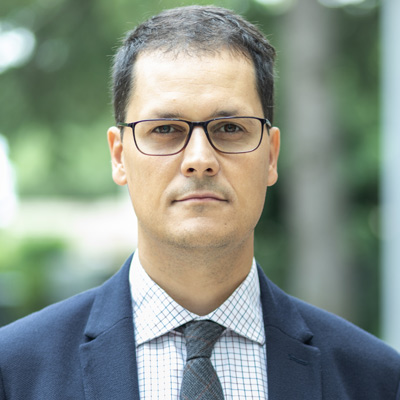 About the Program
Business Acceleration Program (BAP)
.
The BAP is an 8-weekends in 3 months program (May – July), and it offers a comprehensive overview of business and leadership designed to help high-potentials and experienced functional experts with growing management responsibilities.
It blends business fundamentals in all disciplines with bigger-picture strategic insights and leadership development – including Executive Coaching and Executive Challenge.
Networking and Ideas exchanging are important elements of IESE programs, we call it "True Network", not only with your classmates and faculty but with all the IESE Alumni (1.500 in DACH and more than 50.000 worldwide).
If you would like to learn more about the program, check out the website here.