DATE AND TIME
Wednesday, September 14, 2022
06:30 p.m. - 08:30 p.m.

LOCATION
Munich Campus Maria-Theresia-Strasse 15, 81675, Munich, DE
Experience IESE
and its Business Acceleration Program
.
Join us for an exciting online Case Study Session about "Netflix: The Streaming Challenge" led by the IESE Professor Eduard Calvo on September 14, 2022 at 18:30h (CET). The case deals with the radical shift from DVD-by-mail to streaming that took place in the early 10s, a massive pivoting that turned a logistics company with an enhanced online presence into a pure tech business. Much has changed ever since then: the advent of series, new players, global operations, etc. Who knows what the future may bring...
During the session, you will discuss several more recent challenges Netflix is facing.
While we invite you to bring interesting challenges for the group to discuss during the session, the session will for sure touch on the following open questions:
What is the role of original content?Why series?Is Netflix's value proposition differential today?In essence: Do Netflix's best days lie ahead... or behind?
Join Prof. Edu Calvo on September 14, 2022, and do not hesitate to bring further challenges to the table!
This Session is part of the BAP Bites, which shall give you insight into IESE´s Business Acceleration Program (BAP).
Speaker
Eduard Calvo
Prof. Calvo is Associate Professor in the Department of Production, Technology and Operations Management at IESE Business School, where he teaches in MBA, Executive Education and Custom programs. He holds an M.Sc. and a Ph.D. in telecommunications engineering from the Universitat Politècnica de Catalunya (UPC), Spain. He has held several research posts at the Massachusetts Institute of Technology (MIT). In 2005, he was the recipient of the "Salvà i Campillo" award to the Best Young Engineer by the Association of Electrical Engineers of Catalonia. In 2014, he was named among the World's Top 40 Business School professors under the age of 40. His research is focused in network optimization, operational risk management and operational complexity, and has been published in top academic journals such as Management Science, IEEE Transactions on Signal Processing and IEEE Transactions on Communications. He is the academic director of the Industrial Excellence Award in Spain, a competition that benchmarks European competitiveness in the industrial and service sectors, and of IESE's Initiative for the Excellence in Operations. Thanks to this, he has evaluated the operations strategy of a number of industrial firms accounting for over 1.5% of Spain's GDP. He has over 5 years of strategy and operations consulting experience in Europe and Latam, where he has been active in telco, IT, financial services, retail, pharma and industrial equipment.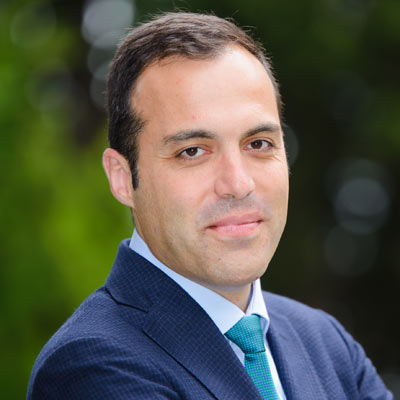 Why Join
an Open Session.
During the program, the case study method will be the primary learning methodology.
In Open Sessions, you will get a first glimpse at how our classes work. It´s an exact replica of a real class and it will show you part of the preparation process. You will prepare the case individually, see what the core issues are and where you would put your focus, and then discuss the case with the professor in the plenum. The only difference to a real class is that you won't discuss it with your team before the class!
This way, you can already see how much time it takes to really understand a case in all its facets and maybe already work on your personal case preparation strategy!
The Case MethodWhat would you do?

This method was first used at Harvard in the early 20th century and has since become hugely popular thanks to its effectiveness in developing knowledge, skills, and attitudes among experienced students.
Here are some main benefits:
Shape new perspectives through active listening with classmates and teachers.




Improve critical judgment through discussion. Expand the capacity for diagnosis and reflection.

Develop a cross-sectional view of general management to face any business decision that can be applied to your company.
Unlike the traditional teacher-focused teaching methods, at IESE the class is based on the students and their ideas. Students study the case individually and prepare it in groups, and tackle the problem to be solved. The professor facilitates and guides the classroom debate. Addressing the prognosis prepared by the participants, the professor encourages participation from the entire class in order to deepen the discussion with different points of view stemming from diverse experiences and cultural backgrounds.
About the Program
Business Acceleration Program (BAP).
The BAP is an 8-weekends in 3 months program (April 2023 – July 2023), and it offers a comprehensive overview of business and leadership designed to help high-potentials and experienced functional experts with growing management responsibilities.
It blends business fundamentals in all disciplines with bigger-picture strategic insights and leadership development – including Executive Coaching and Executive Challenge.
Networking and Ideas exchanging are important elements of IESE programs, we call it "True Network", not only with your classmates and faculty but with all the IESE Alumni (1.500 in DACH and more than 50.000 worldwide).
Find out more about the BAP here.